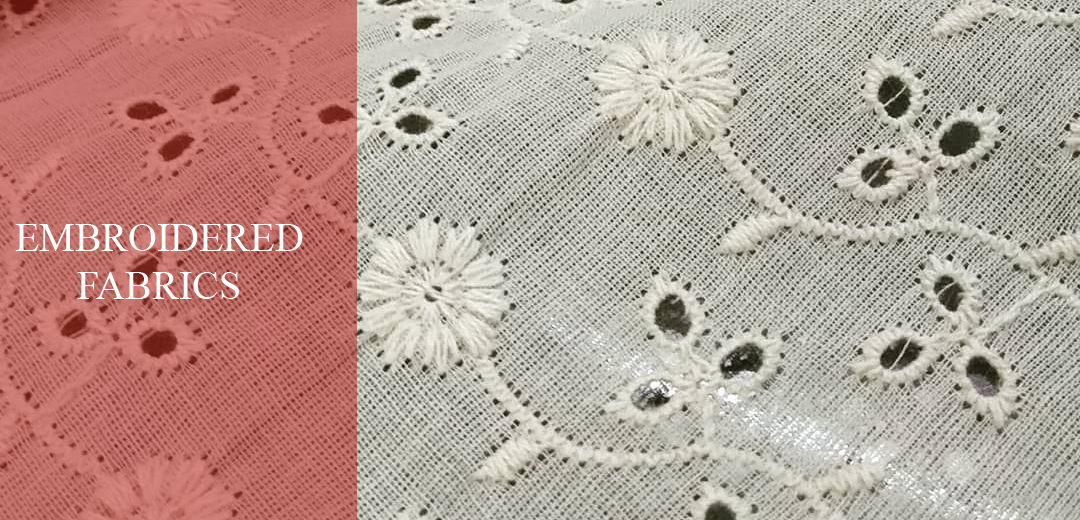 BABA is a leading manufacturer of Schiffli Embroidery Fabrics, Palazzo Fabrics, Embroidered Mesh Fabrics and GPO Fabrics. We are in a unique position to fulfil all your embroidery fabrics requirements with expedience, efficiency and economy. All the design requirements you have and may require going forward are easily achieved and we can do this in house, using a team of experts that have been through this process countless numbers of times before. We pride ourselves on being able to consistently meet our clients' diverse needs, and on our reputation as a dependable, high quality brand and continually-growing business.
Our huge inventory is possible only due to our in-house machinery and a great technical staff. Customizable to buyer needs. We are supplying quality embroidery fabrics to the Exporters, Brand Garment stores and other stores. We are known for making no compromise with the quality of embroidery. We are progressing on a day-by-day basis due to our quality control. Our best quality embroidery fabrics are appreciated for their attractive patterns and colors, with their exquisite appeal being enough to attract everyone.
If you require further information on any of the vast range of emboridery fabrics , please call or Email us.
---